To reduce stormwater runoff and
promote stormwater-friendly landscaping
in the Beargrass Creek Watershed.
About the Every Drop Porgram
As we develop our cities and towns, we replace forests and meadows with buildings and pavement. And now when it rains, the water (often called runoff or stormwater) runs off roofs and driveways into the street. Runoff picks up fertilizer, oil, pesticides, dirt, bacteria and other pollutants as it makes its way through storm drains and ditches — untreated — to our streams, rivers, lakes and the ocean. Polluted runoff is one of the greatest threats to clean water in the U.S.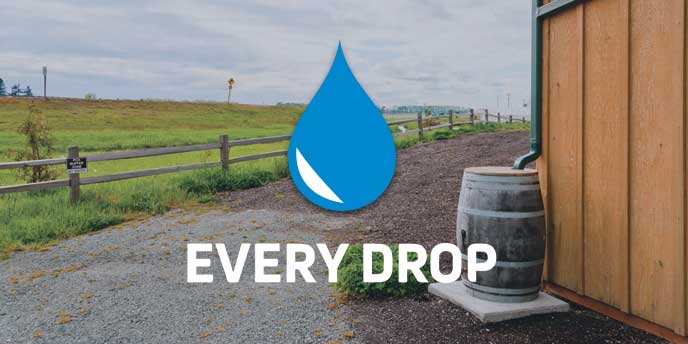 If we can collect rain closer to where it falls, it reduces the runoff from our roofs, driveways, and parking lots. Reducing runoff helps prevent water pollution, reduce flooding, and protect our precious drinking water. When we soak up the rain, we also help beautify our neighborhoods and bring many other benefits to Louisville and the surrounding areas.
By the gallon
Average gallons saved by a rain garden in one summer week – 118 Gallons
Percentage of chemicals & sediments removed from runoff by a rain garden – 90%
Square miles covered by the Beargrass Creek watershed – 60 Miles
Approximate number of people in the Beargrass Creek Watershead – 68,5000
Jessica Kane
Community Engagement Director
Water Collection Installations from Everydrop.org
Tips & Tricks to Keep Beargrass Creek Clean